CENTRO INTERNAZIONALE STUDI CONTAINERS
ANNO XXXVIII - Numero APRILE 2020
---
MARITIME TRANSPORT
2020'S TOP STORIES IN CONTAINER SHIPPING & TRADE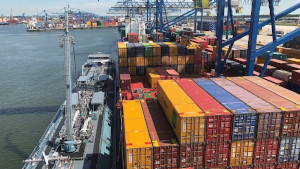 "We look back over our most read stories from the first three months of the year to revisit the topics your reading habits revealed as key drivers in the maritime industry in Q1 2020"
As with other trade-focussed shipping sectors, coronavirus has weighed heavily on container shipping in the first months of 2020. Locations of containers and other essential equipment have posed problems for the trade and several companies have stepped up to offer free digital tools to assist operators and owners in overcoming the various challenges shipping is facing as the virus continues its worldwide spread. But, while coronavirus dominates much of the news cycle, readers continue to seek out information on innovations within the container shipping sector, notably Maersk's battery retrofit pilot programme and CMA CGM's series of LNG-powered newbuilding vessels with integral bunker tanks. Also of note are funding plans throughout Asia for container ports and terminals.




To read each story in full, click on the headline, the image or the link at the end of the text.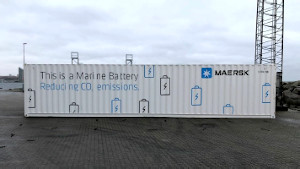 1. How Maersk will benefit from battery retrofitMaersk's battery pilot programme on a box ship will allow the ship operator to weigh up benefits versus retrofit costs - and could lead to it implementing the project learnings to other assets including terminals. In Q2 2020 a containerised 600-kWh marine battery system will be installed in a trial on board Maersk Cape Town to improve vessel performance and reliability while reducing CO2 emissions.

Read the story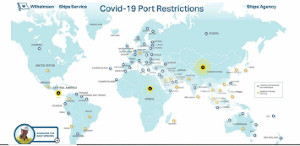 2. Free tools for maintaining ship operations during the coronavirus pandemic

At the start of the Covid-19 pandemic, the UK was one of the first nations to recognise that commercial vessels and seafarers play a vital role in maintaining the overseas portion of any logistical supply chain. The problem for ship operators is that the regulations being imposed on ships is constantly changing. Maritime logistics and ships agency Wilhelmsen has produced the COVID-19 Global Port Restrictions Map. This map, which is being updated three times a day during the pandemic, shows the restrictions being imposed globally on vessels and crew. It is one example of a number of digital tools helping ship owners and operators to continue to operate during the pandemic.

Read the story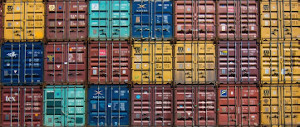 3. Coronavirus: container equipment shortage getting 'even worse'

Equipment imbalances and empty container repositioning is a problem that costs the shipping industry US$20Bn annually, but due to the Coronavirus it "got even worse for most carriers or NVOs (non-vessel operating carriers)", according to Container xChange, the company behind the Container Availability Index (CAx).

Read the story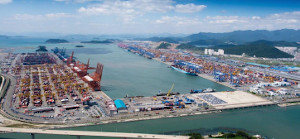 4. Major port developments accelerate in Asia

Governments throughout Asia are helping to fund new ports and terminals for container cargoes and building logistics hubs. China, South Korea, Singapore, the Philippines and Indonesia will all invest heavily in port infrastructure to boost terminal facilities for container ship operators.

Read the story



5. CMA CGM's newbuilds feature integral bunker tanks In September 2019, when CMA CGM's Jacques Saade, one of the largest container ships built so far, rolled out of Shanghai Jiangnan-Changxing Shipyard, it boasted not only new navigation and environmentally friendly features but also several trend-setting technological choices in container ship LNG propulsion. CMA CGM Jacques Saade and eight future sister ships feature integrated membrane tanks. These new vessels will join the Group's fleet in 2020 on the French Asia Line (Asia-Northern Europe) and will be registered with the French International Register, confirming the Group's commitment to operate under the French flag.

Read the story




www.rivieramm.com






- Via Raffaele Paolucci 17r/19r - 16129 Gênes - ITALIE
tél.: +39.010.2462122, fax: +39.010.2516768, e-mail