CENTRO INTERNAZIONALE STUDI CONTAINERS
ANNO XXXVIII - Numero APRILE 2020
---
RAIL TRANSPORT
EU COMMISSION: THERE ARE POSSIBILITIES TO REDUCE THE COSTS OF RAIL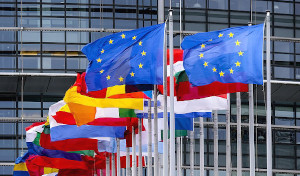 "There are possibilities to support the railway sector with state aid. EU regulation allows this under the current exceptional circumstances. Railway lobby organisations have been shouting from the roof to get across this message, and with result. The European Commission has sent a letter to probably the entire railway industry to emphasise this once again.."
"At this point of the COVID-19 crisis, rail freight transport is vital to secure the flows of goods and the continued operation of the supply chains in the European Union but it suffers from an important drop in transported volumes", the letter commences. "Railway undertakings are in serious financial distress, with some operators facing the prospect of bankruptcy as result of temporary liquidity shortages."




Temporary Framework for State Aid measures




To address the liquidity shortages and other economic damage companies face, there are two different aid instruments available, the European Commission (EC) explains. The first is the Temporary Framework for State Aid measures, which was amended on 3 April 2020 to cover additional aid measures, and it may be complemented as necessary. It refers to transport as one of the most affected sectors.




The legislation allows member states "to provide direct grants, tax advantages, State guarantees for loans and subsidised public loans. To address urgent liquidity needs in a speedy manner Member States may give, up to the nominal value of 800,000 Euros per company, zero-interest loans, guarantees on loans covering 100 per cent of the risk or provide equity. This can be combined also with so-called de minimis aid (to bring the aid per company to up to 1 million Euros) and with other types of aid. General measures such as wage subsidies, suspension of corporate and VAT taxes or social contributions payments are also possible." Article 107(2)(b) of this legislation also enables Member States to compensate companies for damages caused by the COVID-19 crisis, including for lost revenues.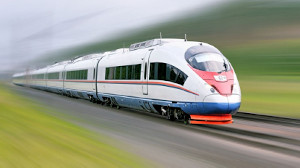 Lowering costs




The EC refers in particular to the possibility of reducing the costs of railway undertakings, a measure suggested by the Railway Guidelines, the second piece of legislation. "A number of rail operators face urgent liquidity problems. It is essential to lower companies' fixed costs", it writes.




In some EU countries, infrastructure managers have already started taking action to ensure no reservation charges are levied for train path cancellations or necessary changes of paths or timing in the context of the COVID-19 outbreak. The EC welcomes this. "We understand from the sector that (...) adaptations of charging rules for the time of the outbreak would provide a certain relief urgently needed."




It continues to suggest three possible measures to provide relief in this regard:




abandoning reservation charges for short-term cancellations, unless specifically justified;




infrastructure managers could ensure that any delay in this period is categorised under force majeure so as to neutralise the financial effects of the performance scheme;




easing the payment of charges with a postponement of payment deadlines for applicants, so that financial situations could recover over a longer time-span.




Reduction of track access charges




Finally, it states that DG MOVE and DG Competition, two EU institutions, are working to make possible a further decrease of rail infrastructure charges, and other charges in service facilities (such as parking charges) within the state aid framework.




"If such a measure, granted to railway undertakings, does not lead to competition distortions within the sector it could constitute compatible aid under the Railway Guidelines. We invite you to contact DG Competition to discuss any plans you may have. Such measures will be dealt with as a matter of priority."




The commission also makes reference to the possible consequences this may have on infrastructure managers, which may face a drop in revenues. "we recommend compensating for foregone income through national subsidies to them. DG Competition and DG MOVE stand ready to provide advice how best to structure such a measure. In particular, where mark-ups are levied according to Article 32(1), they can also be waived so that rail infrastructure users pay charges just at direct costs level."




Maintain logistics chains




In the letter, the commission also refers to measures to ensure that logistics chains are maintained, to "ensure that environmentally sustainable transport options will be available after the end of the crisis. EU law does not rule out the possibility of imposing public service obligations/concluding public service contracts for rail freight services to ensure the continuity of the transport of goods.




However, this measure is a little more complicated, as it fall outside the scope of EU regulation dealing with rail transport. "Their award would have to comply with the public procurement Directives. The aim of such a public procurement procedure is to ensure that any compensation paid constitutes the least cost to the community and ensures the absence of overcompensation. Provided all requirements are respected including the absence of overcompensation, no notification under State aid law would be necessary.




www.railfreight.com






- Via Raffaele Paolucci 17r/19r - 16129 Gênes - ITALIE
tél.: +39.010.2462122, fax: +39.010.2516768, e-mail