According to FISE Uniport, the association representing main companies operating in the port sector, 'for further raising safety standards at work Within ports, coordination processes must be accelerated of the general legislation on safety at work with that specifically referring to port operations, establishment of the early exodus fund and including some figures, and professional among the strenuous jobs. All this in parallel with training aimed at making people understand the centrality and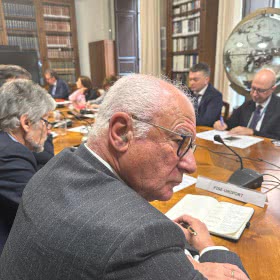 The importance of a constantly attentive behavioral approach compliance with rules and procedures'. These proposals have been presented today by the association on the occasion of the technical table of work convened at the Ministry of Infrastructure and Transport on the issue of occupational safety in ports, following accidents fatalities occurred in February in the ports of Trieste and Civitavecchia. The meeting, chaired by Deputy Minister Edoardo Rixi, saw the participation of employers' associations, trade unions and representatives of the Ministry of Labour and Social Policies and the Ministry of Economy and Finance.
"Incidents like those that occurred recently - he highlighted the president of Uniport, Federico Barbera, during of the meeting - can only push our companies, which also Much has already been done, to invest further in the safety of work within ports. Much remains to be done Especially from a regulatory point of view. Already today the Our association is working to get as soon as possible to the Ministry of Infrastructure and Transport and all Participants in the technical table a detailed package of proposals. Safety is not an optional but a pre-requisite also for companies».