The negotiations between the Swiss shipowning group Mediterranean Shipping Company (MSC) and the Spanish Boluda Corporación Marítima for cooperation in towing services would have been successful with the entry of MSC in the capital of Boluda Towage. To give the news is the "Corriere della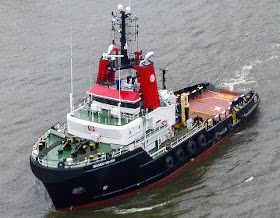 Sera", according to which the parties had reached an agreement of the worth 1.5 billion euros, with the Aponte family company which would acquire a significant stake in the company of trailer that has a fleet of 80 tugs and dozens more naval vessels used mainly in European ports. It's not It is clear whether the agreement would include all the activities of trailer of the Boluda group, including mainly Boluda France which has a fleet of about 90 tugboats and other vessels employed in French ports but also in Latin America, Africa and in the Indian Ocean. According to the reconstruction made by the "Corriere della Sera", at least part of these latter activities They would seem to fall under the agreement.
The transaction would represent the second important for MSC Step into the sea-port towing market after the acquisition at the end of last year of Rimorchiatori Mediterranei, the world's third largest operator (

of 24 October 2022).