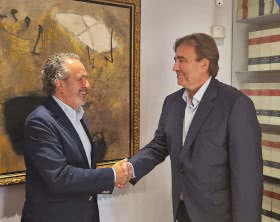 Spain's Noatum, which was acquired last year from the Emirati AD Ports
(

of
18 November
2022), signed an agreement to buy for 81 million euros the entire share capital of Sesé Auto Logistics, the subsidiary active in the logistics sector of new factory cars of the Iberian logistics group Sesé. Noatum is already present in this business segment with the Noatum Automotive brand and the objective of the acquisition is to become one of Europe's leading logistics service providers for the finished vehicle sector.
Sesé Auto Logistics, which has an annual turnover of one hundred million euros, has offices in Spain, Germany, Poland, Czech Republic and Hungary and a fleet of over 200 trucks.




The acquisition is expected to be increased to Deadline during the first quarter of next year.