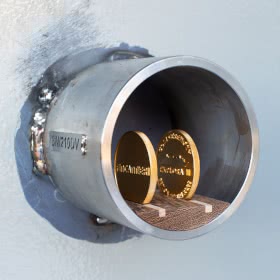 Today in the Genoese shipyard of Sestri Ponente of the group Fincantieri held the coin ceremony applying, as a sign of good wishes on the part of both the shipowner and the builder, two coins on the keel of the
Explora II,
the second of six cruise ships under construction for Explora Journeys, the new luxury brand of the cruise division of the MSC group. A few days ago a first section, prepared in recent months to Castellammare di Stabia, reached the plant by sea genovese, where the ship will be built in the next 18 months and then delivered in August 2024.
The realization of Explora II requires MSC An investment of about 500 million euros. The group shipowner and Fincantieri have highlighted how this significant economic and employment effects on Genoa and on the entire Ligurian and national territory. From the point of view economic, for example - the two companies have specified - the construction of a ship "Explora" is able to generate a total impact of more than two billion euros on the Italian economy, while in terms of employment its realization requires over seven million man-hours of work and the average employment of 2,500 people for about two years on the construction site Genoese and related industries.




Explora II is part of an order of four ships MSC's luxury to Fincantieri for over 2.2 billion, to which add two ships as an option that would bring the value Total order of about 3.5 billion euros, with a impact of over 15 billion on the country's economy. At the same time, the investment will secure employment in next years at the shipyards of Sestri Ponente where they will be built, together with Explora II, also Explora III and Explora IV, destined to enter the fleet, between 2024 and the 2027.




Luxury cruise ships built by Fincantieri for Explora Journeys will have a gross tonnage of 63,900 tons and They will be 248 meters long.