At the end of months of talks A.P. Moller Capital, the fund manager of the Danish shipowner group A.P. Møller-Mærsk, has signed a binding agreement with South African food group RCL Foods to buy its logistics division that is made up of Vector Logistics, which is the leading South African logistics operator in the segment of frozen goods. The agreement, which represents a further step of the Danish maritime group in its strategy of vertical integration of the business, is subject to the authorization of the South African antitrust authority and South African Reserve Bank.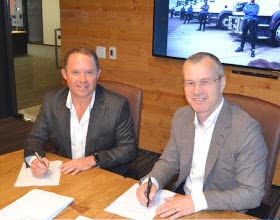 In the first half of the 2023 financial year of RCL Foods, which ended last December 31, the contribution to revenues of the South African Group of Vector Logistics was 2.14 billion rand (118.2 million), with an increase in of 17.2% on the first semester of the financial year 2022. EBITDA recorded by Vector Logistics amounted to 165.6 million rand, with a -9.1% percent decline determined, the group said, from the impact of cost pressure, increased expenses that characterize the company's recent business activity. logistics.
Vector Logistics has more than 5,600 employees and is active, as well as in South Africa, including in Namibia, Botswana and Zambia. The company has 26 distribution centers and a fleet of 440 vehicles and annually transports over 920mila tons of cargo.