Accelleron of Switzerland has acquired Officine Meccaniche Torino Spa (OMT), the Rivoli-based company leader in the production of injection systems for marine engines, in a transaction that will be completed in the coming weeks. Founded in 1930, OMT supplies engine manufacturers with high-precision injection systems with particular focus on marine propulsion. The company employs around 250 employees, mainly located at the Italian headquarters. In 2021 it had a turnover of around EUR 52 million, most of which most of which came from service-related demand, and has a profile margin profile of more than 20 per cent EBIT.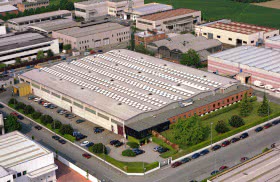 Specifying that the value of the acquisition is positioned in the high double-digit range in terms of million euros, Accelleron emphasised that the transaction represents an an important milestone and marks a significant milestone in Accelleron's growth strategy as an independent and independent and listed company. The Swiss company explained that, in particular, the acquisition of a company like OMT, a leader in the two-stroke engine sector strengthens the positioning of Accelleron as a reference partner and company at the forefront in the development of technologies related to the use of alternative fuels alternative fuels, such as hydrogen, methanol and ammonia, for large engines marine and other heavy-duty applications. In addition, injectors, like turbochargers, are critical components for the performance of engines with high service requirements.




Accelleron made it clear that it will take over OMT entirely while keeping the workforce and the commercial brand unchanged and stressed that OMT will bring inorganic growth in revenues of at least EUR 52 million year-on-year, in addition to the organic revenue growth of Accelleron, set at 2% to 4% for 2023, while the inorganic growth contribution for 2023 will depend on the closing date from which OMT will be consolidated in Accelleron's balance sheet.




"Decarbonisation," noted Accelleron's cEO of Accelleron, Daniel Bischofberger, explaining the rationale for the acquisition - is the main driver of the market in our industry. As a leading company in technology and development projects in the use of alternative fuels, we also add injection systems to range of turbochargers is of great strategic importance for Accelleron strategic importance for Accelleron. The CEO of OMT, Giovanni Musso, emphasised that "the transaction offers our technology and our workforce a global platform to expand further'.