Today, with 44 votes in favour, one abstention and no votes against, the Committee on Transport and Tourism of the European Parliament approved its position on the revision the rules on the trans-European transport network TEN-T. The Position on the Regulation supports technical and operational standards unified for each mode of transport and stresses that intermodal transport should be carried out mainly by rail, inland waterways or short sea freight radius, while any initial and final section of transport can be carried out by road.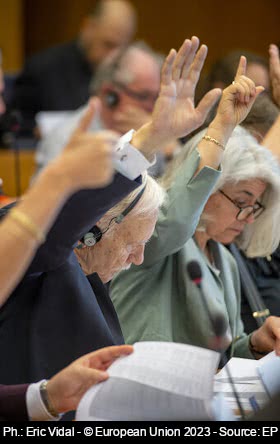 Members of the TRAN Commission reiterated the need for to complete major transport infrastructure projects of the TEN-T core network by the end of 2030 and by the end of 2050 with regard to the global network, focusing on Particular on the elimination of bottlenecks and connections missing and on the strengthening of the 11 European coordinators. For promote a rapid start of these projects by TRAN MEPs support the introduction of an interim deadline in 2040 and, in case of significant delay, suggest that the Commission European immediately initiates infringement proceedings and reduces or suspend funding.




"All - commented the co-rapporteur Barbara Thaler (PPE, AT) - they talk about shifting transport to rail. However, if Cars, trucks or planes can cross borders of the EU without problems, instead trains, especially freight trains, They are forced to stop at borders, sometimes for hours, to adapt to the needs of different Member States. For this reason It is particularly important to ensure that the crossing of railway frontiers does not last more than 15 minutes and there are slots for freight trains allocated through the Borders. It is ambitious, but necessary if we are to succeed in shift traffic from road to rail."

One Once approved in plenary, with vote expected for next week, the legislative text will be discussed with the Member States members of the Council of the EU.