As part of the "No fire nave" project, a research coordinated by the Department of Engineering of the University of Palermo with the collaboration of Colorificio Atria, the Consortium NAVTEC and the University of Messina, new paints with high fire resistance and characteristics sound absorbers for naval, port and shipbuilding use. In Particular, among the paints with high fire resistance were study the intumescent paints that, swelling due to of exposure to heat, generate a protective barrier and insulation limiting the spread of fire and heat. The project was supported thanks to the P.O. FESR Sicily 2014/2020, the measure of the Department of Activities Productive of the Sicilian Region that supports the advancement technology of enterprises through public-private partnerships.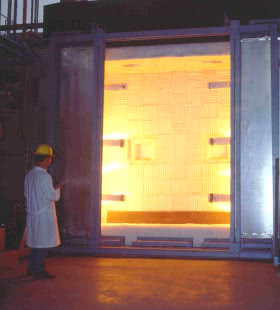 During the three years of project activity have been developed intumescent coatings starting from paints acrylics added with appropriate recycled materials, such as Example glass and cork. The project also covered the development of of thickness coatings for thermal and acoustic insulation, by means of the use of special recycled aggregates, insulating expanded fillers or vegetables such as cork, vermiculite and recycled rubber. The project also saw the development of multifunctional paints for corrosion protection of metal structures or internal, such as bilges or ballasts. The new formulations were made by adding graphite-based fillers and have been characterized in the laboratory by simulating the corrosive action of the marine environment. The use of special recycled aggregates (eg. glass, rubber) has allowed the development of coatings suitable for Naval flooring, anti-condensation, anti-slip and shockproof.




"Fires at sea - said the professor Antonino Valenza, Director of the Department of Engineering of Palermo and scientific manager of the project illustrating the results - grew by 10% compared to the previous year, representing the third cause of accidents on boats, preceded only by damage to machinery and collisions." The outcome of the project - he underlined "is a clear example that shows how industrial research can respond to the needs of innovation. We have worked and validated a product with high fire resistance and this has been possible only thanks to the collaboration and exchange of knowledge among researchers from our universities and companies that have collaborated by putting together their skills».